Professional Bonefish Guide Services
"The Flats"
"The Inland and Ocean Flats"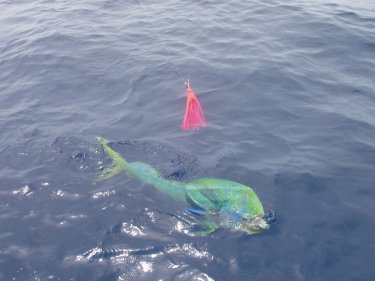 The inland flats are known to be the most best wading flats in the caribbean. Anglers can wade these flats without wearing waders for miles. Some are back country flats where we would call the sticks, has soft bottom, known as feeding bottom. This is where you would find those tailing bones. Usually there would be pods of 50-100 fish just digging their noses down in the mud with their silver fins and tails sticking out of the water. Oh what a site to see and catch! These fish average in weight from 2-6 pounds. The ocean flats consist of large, soft bottom flats where we would mostly pole and fish from the boat. These flats would have to be fished upon an incoming tide. The fish on the ocean flats are much bigger and fights more tougher than those on the inland flats. We also have muds where you could blind cast and catch bonefish, jacks and small lemon sharks.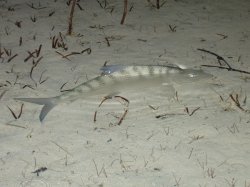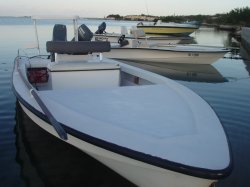 "The Boats"
2005 17' Cartwrights Bay Bonefisher with 85 HP Yamaha, front cushion seat for two anglers. Plus dry storage box. This boat is awesome. It can be poled into skinny water and very quiet into the wind. My clients fell in love with this boat the first time they have fished in it.
1999 16' Carolina skiff with 40 HP Yamaha, with two cushion seats for two anglers. This boat works good on the inland flats and channels, especially for wading.
---
URL: http://www.thebahamian.com/cartwrights/flats.html
Questions or Comments: The Bahamian
Date Page Last Maintained: 22-Dec-2006
Copyright © 2001-2005 - The Bahamian - All Rights Reserved
Website Designed & Hosted by