Bahamas Fishing, Bahamas bonefishing, Bahamas sportfishing, reef fishing, and deep sea fishing: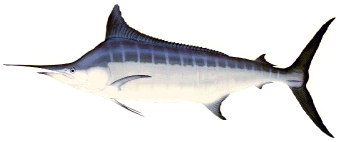 Catch the big one - Sportfishing in the Bahamas!


The Bahamas offers some of the best scuba diving anywhere!

Bahamas Scuba Diving Info
Bahamas Scuba diving Article and photos by Keith Thompson.
Scuba Photo's
More Bahamas Scuba diving photos taken while diving in Freeport.


Eleuthera
Woody Perry

Spanish Wells Yacht Pilot and Bahamas Fishing Guide

Freeport Bahamas Fishing, Grand Bahama Island

Exotic Adventures

Explore the ocean, reefs, cays and private islands surrounding Grand Bahama with Captain A.J., whose experience and willingness to please will delight you. A seasoned Bahamian captain with impressively equipped charter vessels is ready to make your visit to The Bahamas the best memory of your vacation. Deep sea fishing, picnic, snorkel and explore -- any adventure you wish to plan, customize it to your liking. Let your imagination be your guide to your perfect adventure, also private island getaways, cay exploration and over night visits to Out Islands and settlements. Exotic Adventures will make your trip unforgettable.
Lil B Fishing

Don't mess with the res' Fish with Capt' Les! Freeport Bahamas Reef fishing with light tackle 7 days a week, personalized combo tour with variety of activities, romantic tour, small groups of 2-6, great fun for families, with personalized service from Captain Les. Free transportation, bait, and equipment provided, and reasonable rates. A must on your things to do list while in Grand Bahama!

Long Island

Can't find what you are looking for? Contact Bahamas Vacation Guide info

Back to Bahamas Vacation Guide Welcome Page
URL: http://www.the-bahamas-fishing.com/
Pages Designed and Maintained by BVG Design
Questions or Comments: Bahamas Vacation Guide
Date Page Last Maintained: June 22, 2018
Bahamas Vacation Guide Copyright © 1996 - 2018
see privacy, copyright, disclaimer & policies All Rights Reserved